---
Help us Fill in the Map
If your shipping location (country, protectorate, etc.) is not indicated in red on the map below or in the text listing below that, odds are I've never shipped anything to your location - congratulations, you can get a 5% additional discount on your first order. That's in addition to any other discounts that might be in effect at the time (just make sure to remind me of it). Be the first on your continent, and get an ADDITIONAL 5% (Antarctica = 5%+5%+super 10% extra = 20% off)! And if you'd like to finance a visit to your country, I'll be glad to hand-deliver the product, of course!
If I make a mistake in designating your country, please correct me!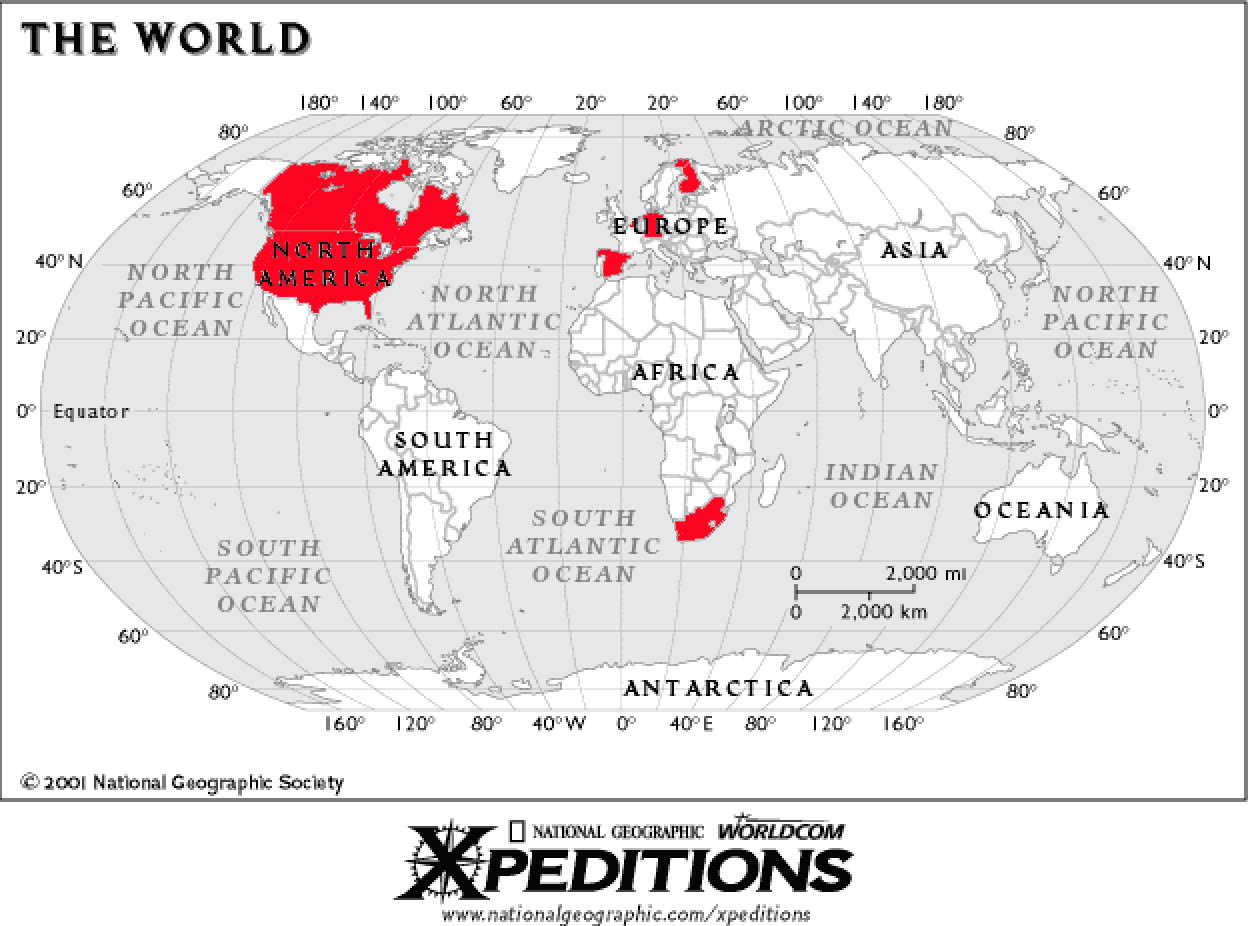 (Yes, this map is 'borrowed material' - I subscribe to National Geographic and I left the tagline below as a free publicity for their site - if anybody should feel I am improperly using this image, please let me know before setting the dogs of war on me!)
Current Countries (And Other Entities) We Have Shipped To:
Canada

Canary Islands (Spain)

Finland

Netherlands (Holland)

South Africa

Germany (!!!)
If you have any more questions, or suggestions for further info that would be good to place on this page, please feel free to write to us at shopkeep@stuttswap.com!
---
---
Last Update: September 13, 2010 07:23 PM -0400